Whether you need to transfer an executive to a destination, load up your teams for a company-wide meeting, or coordinate ground transportation for a corporate night on the town, Unbridled Travel has a team of event managers, travel agents, and nationwide affiliates to provide the trouble-free support you need.
Granted, Air and Ground operations may not be considered the sexiest aspect of corporate events, but we all know how important "first and last impressions" are – and that's why we're passionate about "unbridling" the appeal of corporate travel through personalized, punctual, and pretty awesome attendee experiences – to start to finish.
Having grown up around events as part of Unbridled Solutions, a live-events production agency, we cut our teeth on everything from 10-person board meetings to 3,000-person conventions…and along the way, found our niche. Having built an extensive background in Destination Management Company Services and Event Planning and Execution, we use our expertise to create a better overall travel experience for our clients.
It's as simple as that. We love what we do. We do it with passion. And some might even call that sexy!
From start to finish, we are here for you. From making sure all your attendees travel plans are accounted for to making sure you reach your desired budget, Unbridled Travel is here for you each step of the way.
Attendee engagement begins the moment your attendees set foot out their door, suitcase in hand. Unbridled Travel is here to help with any stress your attendee might have. By arranging budget friendly transportation to and from the airport to a meeting site or venue, we monitor both incoming and outgoing flights to ensure your guests arrive on-time and stress free.
Leveraging our strong vendor relations to benefit your bottom line, we pass our cost directly on to the client with a flat management fee, nothing more.
To ensure success while on-site at your meeting or event, we offer on-site staffing services. This entails attendee meet and greet services to a point person to offer support while on-site.
Our Unbridled Travel team is seasoned when it comes to the level of professionalism and consistency your VIP expects. Our VIP services allow us to focus on what is important for both you and your VIP to make you look good.
With the assistance our talented and seasoned travel agents, your attendees won't have to fuss over the stress of booking their own travel. With guided travel and budget parameters, our agents book the most convenient flights that adhere to your program schedule while being cognizant of your overall budget .
Originally from North Carolina, I moved to Park City, Utah after college and became a Ski Bum for several years. Through friends, I discovered the industry of Travel Directing and was fortunate enough to work three Olympic games and travel the world. My love of the mountains led me to Denver to pursue a career in the DMC world. Having known Unbridled for years it was easy for me to make the transition from the DMC world to exclusively transportation for our clients.
"Who would play you in a movie and why?"
Jim Carrey, Circa 1996 (he was funny back then)
"If you met a genie who offered you three wishes, what would you wish for?"
1. Refer to Jake's Wishes
2. A treehouse in a Rain Forest
3. Endless days on a beach
What it means to be Unbridled:
To be authentic, sincere, and honest.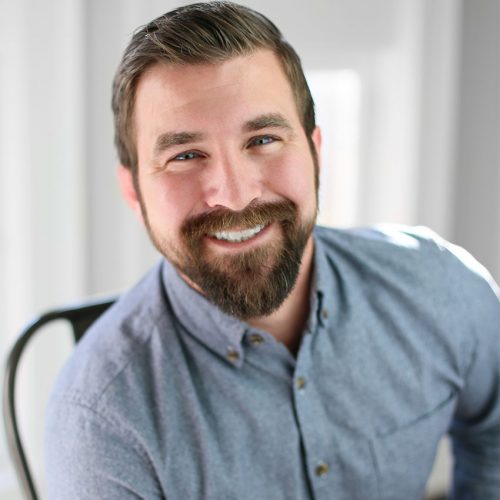 Despite growing up in the Midwest, I have fully embraced the Colorado lifestyle. Outside of work, you can find me in the mountains, skiing, hiking, biking, and camping. I grew up in Cincinnati but then moved around the country, working with Hyatt Hotels. Furthering my love of travel, I worked as a Travel Director with Maritz travel, spending a majority of my time living on the road, operating programs and seeing the world.
"Who would play you in a movie and why?"
Paul Rudd.
"If you met a genie who offered you three wishes, what would you wish for?"
1. Human flight
2. My own private island
3. To be an expert in every type of activity
What it means to be Unbridled:
To be authentic and genuine in everything I do.
One word to describe me is "optimistic". Life is too short to worry about things you cannot control. Love the fall, love to laugh, love movies, skiing, the Colorado Rockies, the Denver Broncos and any activity my kids participate in. I love to travel but to me there is no better place than home!!
"Who would play you in a movie and why?"
Michelle Pheiffer because it's my movie and why not shoot for the moon 😊
"If you met a genie who offered you three wishes, what would you wish for?"
1. to bring my brother back ☹
2. health and happiness for my children
3. to see my son pitch in a major league game and my daughter sing lead in a Broadway musical
What it means to be Unbridled:
To be Unbridled is to think big, think out of the box and have the support of others to explore new ideas. Nothing is off limits when developing an "Unbridled" business model. Unbridled Travel aims to incorporate that mindset in all that we do to bring our clients a truly Unbridled experience!!
It all begins with a conversation.
We'd love to connect and hear your needs, so send us a note and we'll make some time to get to know each other.
We're Part Of A Bigger Family Of Companies